[ production process ]
From analysis to final delivery: a quality-oriented path
From careful project analysis to final product delivery: at Bertazzi every production stage aims to pursuit high quality standards. Our must is to ensure the highest possible degree of customer satisfaction throughout the process.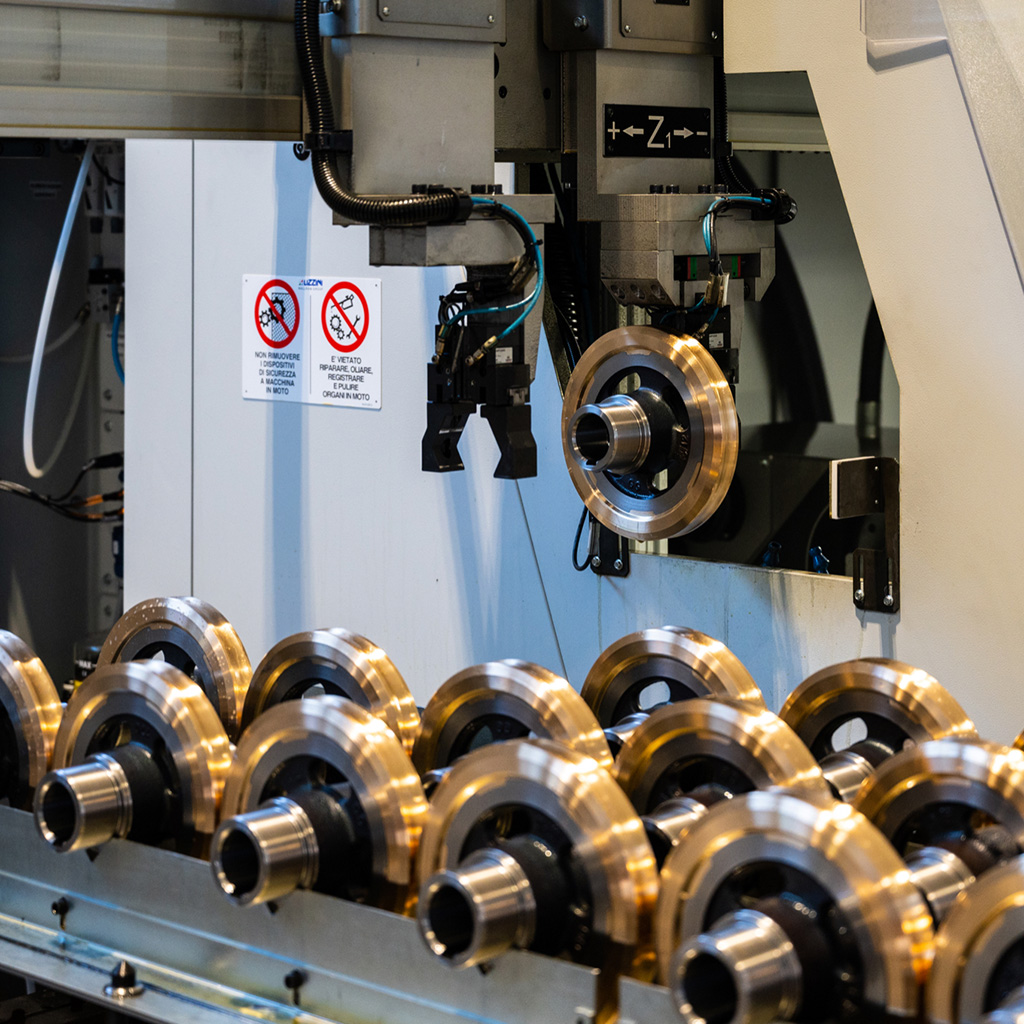 Preliminary process and production details analyses allow Bertazzi to guarantee quality at competitive prices: it best understands customers' application needs and identifies the manufacturing steps to provide products complying with contractual, regulatory and quality requirements.
[ mould design and fabrication ]
The production phase involves the initial design and the subsequent manufacturing of steel and special alloy moulds needed to make the parts composing the finished product.
In its manufacturing department, Bertazzi makes bronze alloy products by gravity die-casting with:
semi-automatic gravity die-casting machine for castings from 0.200 kg to 5 kg
gravity die-casting robotics cells for castings from 6 kg to 50 kg (max. diameter 400 mm)
Bertazzi's strength lies in its ability to supply customers with finished products through high-precision machininge:
Melting
Turning
Broaching
Grinding
Threading
Milling
Marking
Our daily production capacity is around 5 tonnes.
A state-of-the-art lab enables Bertazzi to carry out chemical analyses, hardness tests and dimensional checks of materials using a spectrometer, durometer and 3D measuring machine. At every process stage, checks are carried out by specifically qualified employees for the highest quality level throughout the manufacturing process.
With the support of ERP management software, MES 4.0, and real-time monitoring of process progress, Bertazzi can meet the customer's required delivery times. To complete the production process, all products are carefully packed and shipped to the customer either personally or through trusted carriers.